Posted: 19.12.2019
An impressive 703 bedroom student accommodation development in Radford has achieved planning. 
The seven storey purpose built development at Deakins Place comprises 621 cluster bedrooms in groups ranging from 5-10 persons, plus 82 individual studios. The cluster kitchen / living spaces are located at the feature corners to optimise the views and natural light.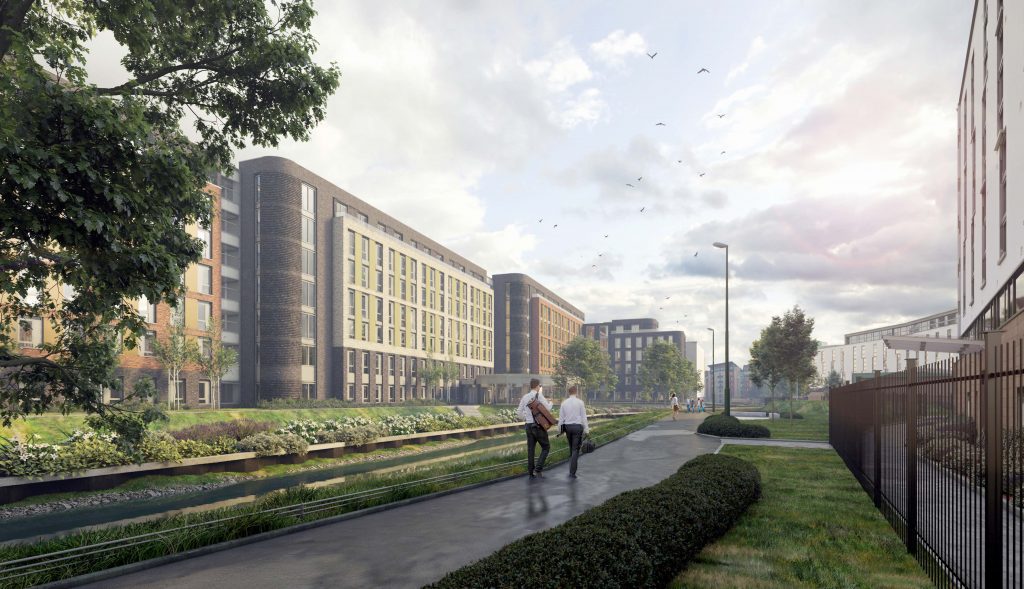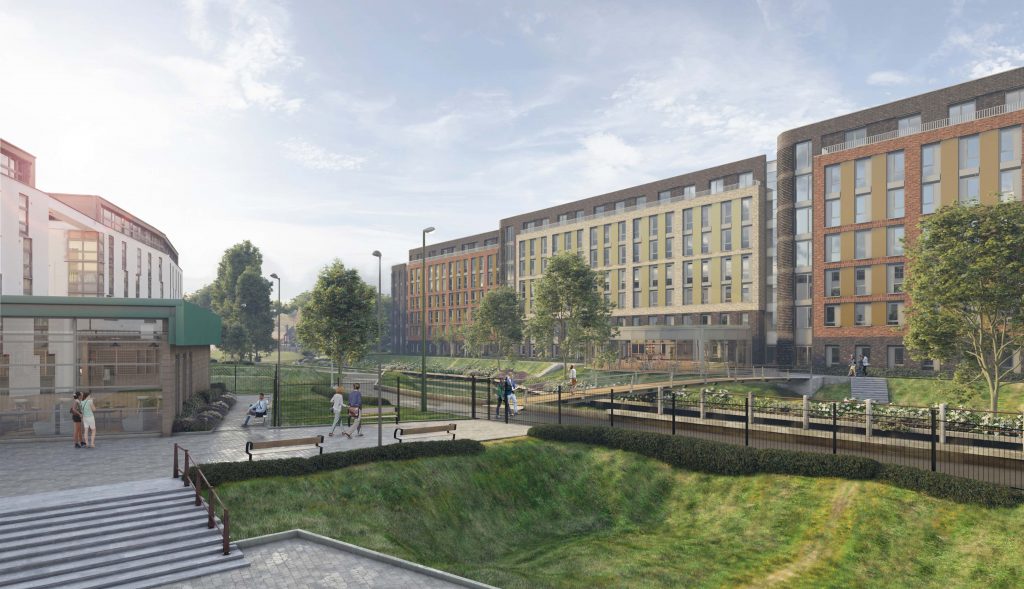 The scheme includes a sculptural shared social space for students as well as individual amenity areas within each of the three building wings. The social spaces all view over a new linear riverside garden fronting onto an enhanced River Leen.
The scheme includes a new bridge access to the riverside path and cycle route which links several student developments in the area.
The project is located in close proximity to the University of Nottingham's Jubilee and University Park Campuses as well as many local amenities.