Posted: 03.08.2018
We've expanded our landscape team in response to the rapidly growing demand for their design services.
Our team has grown from two to seven people in less than a year, and provides a variety of landscape design services across all of our offices. The expansion is being driven by increased demand for landscape architecture services on our larger projects in the commercial, build-to-rent and education sectors but the team is now also bidding for standalone projects from external clients.
Associate Director Lee Smith, who heads up the landscape team, said: "We have a very commercially-aware team who have real-world experience of working on projects with a variety of organisations. The ability to provide landscape services alongside architectural and interior design, as part of a multi-discipline package, is proving attractive to clients, as is our ability to work to BIM Level 2."
Led by Lee, our team comprises architect and landscape architect Keith Hayday who joined maber in 1995 and has more than 30 years' experience; landscape architects Fiona Nye, Isabel Butcher and Peter Beeton, landscape assistant Elena Papachristodoulou, and a new landscape assistant who joins our team this month.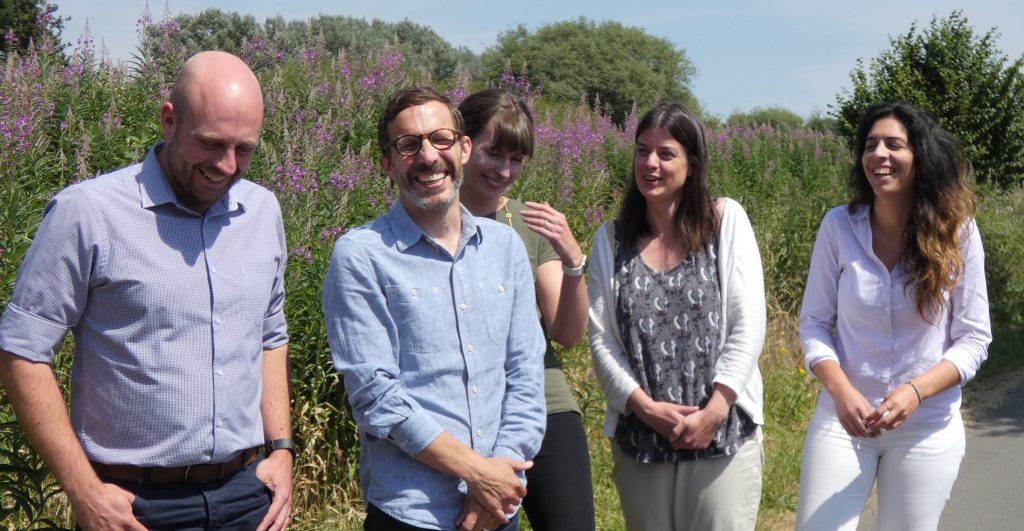 The team's mission is to create attractive spaces that are beneficial to health, wellbeing and the environment, including contributing to biodiversity.
Landscape design in itself covers a diverse scope of services with projects in sectors from office parks to schools and colleges, for both private and public sector clients. These include feasibility studies, site and context appraisals, hard landscaping and planting design, alongside design and working drawings, from concept to construction. maber's advanced 3D and Building Information Modelling (we are one of only a few organisations certified to BIM Level 2) are used to provide advanced visualisations and detailed online information about the project. Other services under the landscape design banner include, contract administration and site inspections as well as managing projects and contracts.
Masterplanning and urban design provide a strategic approach to wider space planning, on projects ranging from science parks to university campuses and urban centres. The team takes an interdisciplinary approach to developing schemes that are both aesthetically pleasing and practical, balancing environmental, social and economic factors.