Posted: 30.09.2016
The WMG Academy for Young Engineers, in Solihull, has been handed-over in time to welcome its first cohort of aspiring engineers at the start of term.
The building provides a fabulous 'business led' learning environment for 14-18 year olds that feels less like a school and more like a modern work-place.
We were awarded the contract together with BAM Construction, to transform what was a once muddy patch of land at the edge of a Solihull park, into an inspirational learning hub based on the back of our joint reputation for creating outstanding commercial buildings on challenging and restricted sites – especially following our recent experience of working together on the UTC in Derby.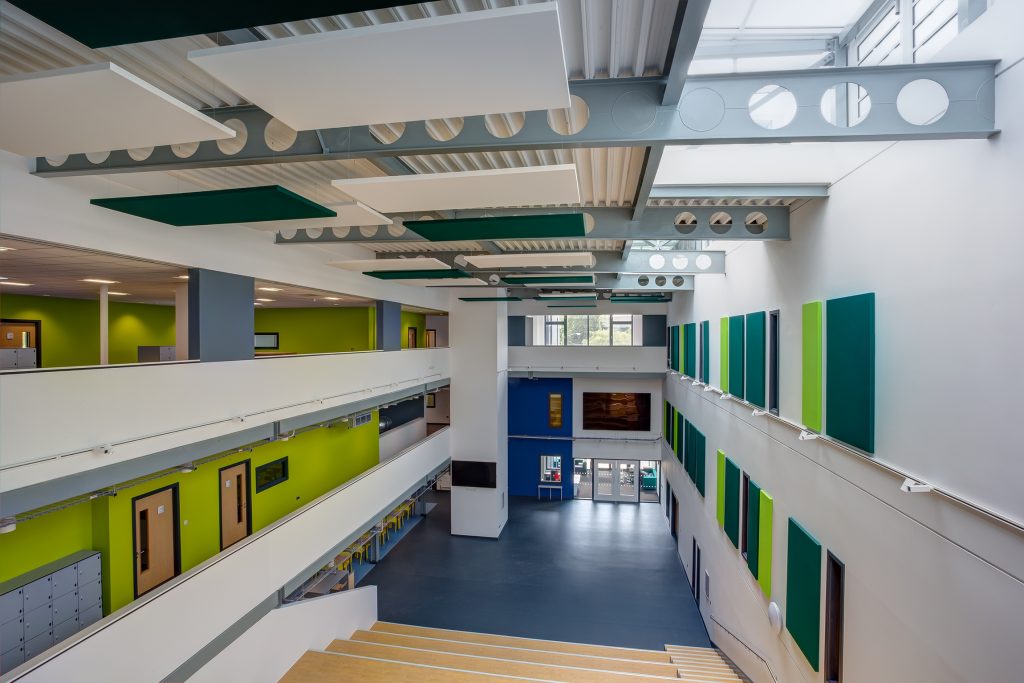 Mark Hobson commented,
"The ethos of the Academy is problem solving and practical solutions with ICT and digital technology driving a 'designing, creating, making' approach.
We wanted the building to reflect that.  It's a practical, flexible space that has been designed to be a learning environment for the next generation of engineers.
At the same time, we hope it will excite and enthuse: to be somewhere students will love to come and can feel proud about."
James Turner, BAM's project manager for WMG Academy, said:
 "We've been very engaged with the design and build of the academy from an early stage which has helped us deliver it successfully, and it has assisted the quality of the partnerships we've formed here. That's a very good model for delivering construction projects generally, and it helps the client get the building they want at the end. I'm pleased to see it looking so good."