Posted: 20.07.2016
Asterdale Primary School in Spondon, Derby, was opened by former Olympic Badminton Star Donna Kellogg MBE. 
Following the opening, where the pupils presented poems and sang the school song, visitors were given tours by the pupils who were raving about the fantastic facility with its heated floor and bright and vivid colour scheme.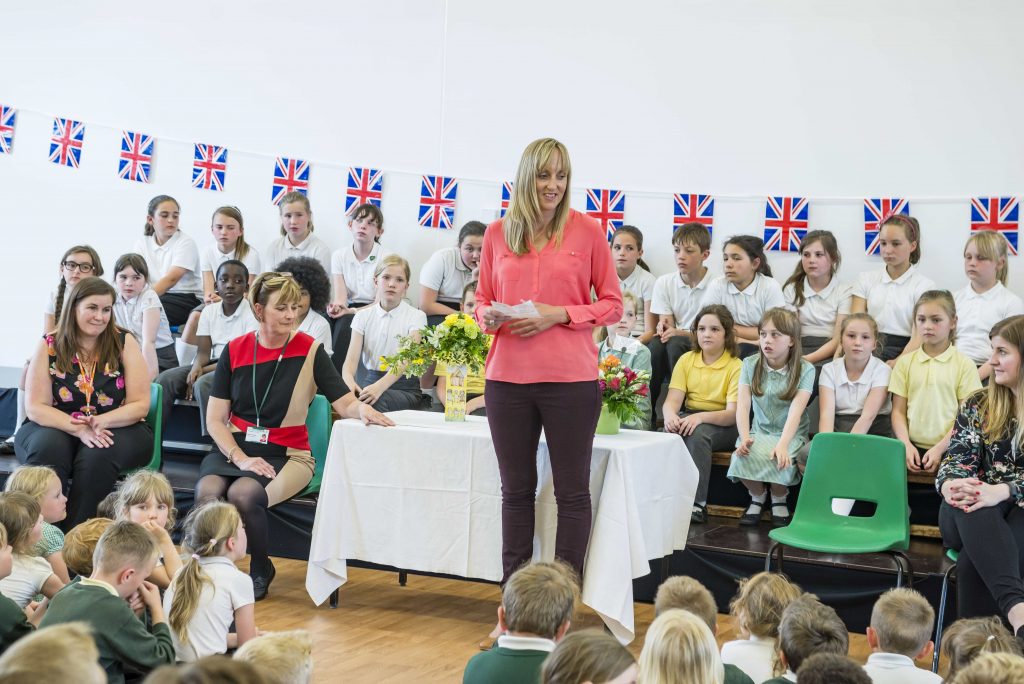 Welcome to our brand new school,
That the staff and children all think is cool.
Brand new carpets make it cozy and nice.
A fun place to learn we all want a slice!
Ibrahim – Year 6
We have an amazing school.
Everyone think's it's really cool.
The fresh green grass, clean and lush.
In our Forrest school the woodland is plush!
Chloe – Year 6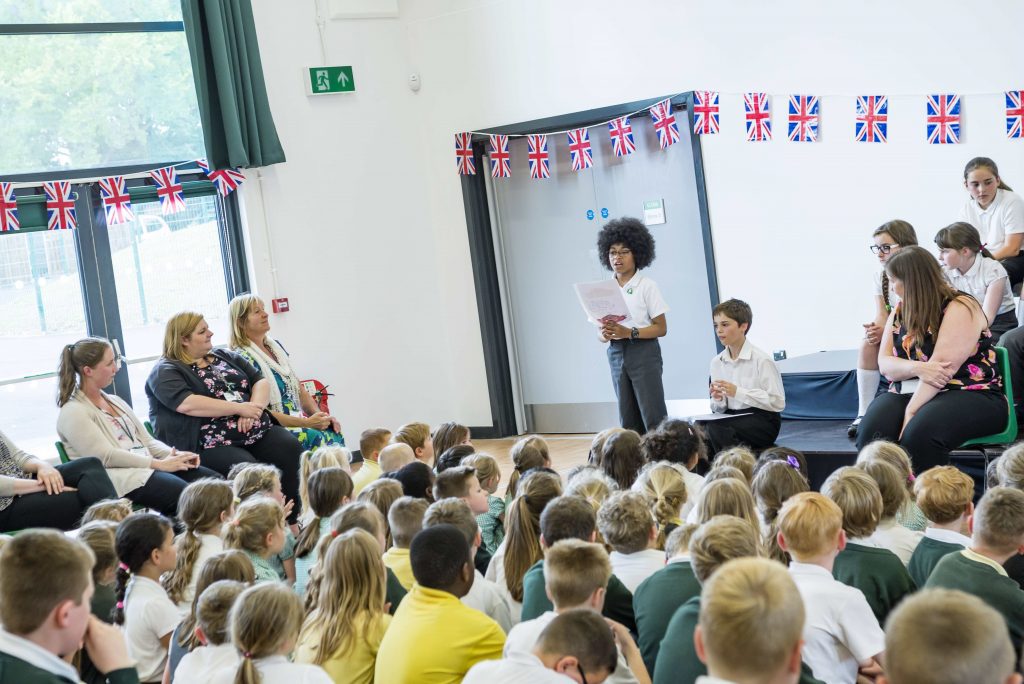 The original school has been replaced by a new state-of-the-art energy efficient building as part of the national Priority Schools Building Programme. The £2.4m single storey school is built from Structural Insulated Panels (SIP) Timber external walls, offering high levels of airtightness which, with modern intelligent services, provide an energy efficient building.
The transition to the new school has been exciting for the children, parents, staff and governors. We are delighted with our fantastic new building, creating the perfect facility for learning for our pupils and the wider community, long into the future.

Karen Forrest, Asterdale Head Teacher