Posted: 13.03.2019
When it comes to a tough challenge you can rely on the maber ladies to get stuck in!
On a cold Friday evening, Jo, Laura, Laura and Alice took part in the YMCA Derbyshire's 'Sleep Easy' event. Our team joined 168 other individuals from across Derbyshire who came together to spend a night sleeping rough to raise funds and awareness for the homeless, who spend every night on the streets.
A 'campfire' was set up to help with camaraderie before the four bedded down in a cardboard box and attempted to get some sleep! Hot drinks and breakfast were served just before sunrise by RRT Nottingham.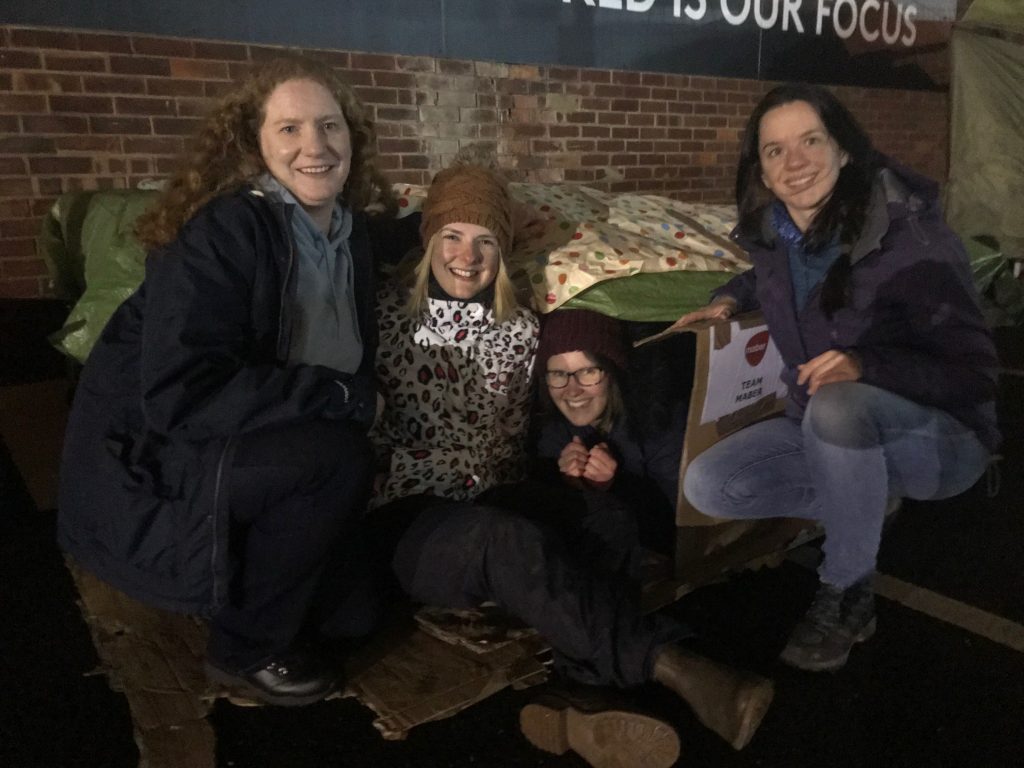 Fortunately for our fantastic four, the experience of being cold and feeling vulnerable only lasted for the one night, but for thousands of young people the reality is very different.
Our team raised £895 between them, with the whole event raising an amazing £48,000 for the cause, with donations still coming in. The funds go to the YMCA's 'changing lives' programme which last year allowed the YMCA to acquire and refurbish 12 new units of accommodation, enabling them to provide safe and supportive accommodation to around 36 more individuals each year.
Well done ladies!