A new Medical Technologies Innovation Facility Development Centre, for Nottingham Trent University, is located on the Boots Enterprise Zone (BEZ).
Location:

Nottingham


Services:

Budget:

£23m

Client:

Nottingham Trent University


Sector:

Education - Further & Higher
Research & Laboratories

It is part of the University's £23 million dual-site project, and will work in conjunction with a new MTIF Research & Development facility created at its Clifton Campus, which maber have also delivered on behalf of NTU.
The BEZ MTIF Development Centre is a hub to allow revolutionary medical technologies to be brought to market and enable the pilot production and commercialisation of the products to meet future healthcare needs. The project provides laboratory space, engineering bays and GMP Grade C cleanrooms, as well as space for the technology required for processing and prototype development. 
One challenge maber faced in the design was that the site is adjacent to grade l and ll listed buildings such as the D34 Fire Station, which is of national architectural significance. To keep in line with the design and appearance of these buildings, the form of the MTIF Centre was kept simple, functional and modern. The two storey building steps down to a single storey element that wraps around the south and eastern parts of the building. As it diminishes in scale towards the road and the fire station, it ensures that it does not dominate the area. The design was ensured to reflect the form of the neighbouring buildings.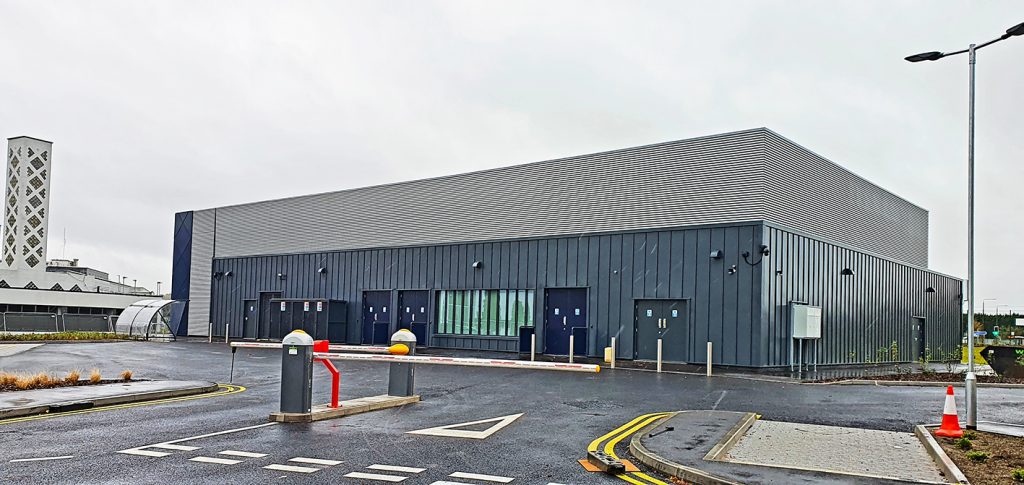 The building is designed with a wrap-around glass main entrance on the principal facade. This architectural feature gives the facility a public presence from the entrance to the Enterprise Zone. The new canopy also provides shade to the principal facade in order to prevent overheating behind the glazed elements.
We are pleased works have been completed to provide the new Medical Technologies Innovation Development Facility for NTU at the Boots site, part of the Nottingham Enterprise Zone. The MTIF building is an integral part of the University's mission to accelerate the development of innovative medical technologies that improve the lives of patients and stimulate economic growth in the region.
The project adds to our growing portfolio of higher education projects. maber are delighted to be able to continually support learning and development initiatives across the region.
Steve Basran – Director