The Medical Technologies Innovation Facility is part of Nottingham Trent University's dual-site £23 million project.
Location:

Nottingham


Services:

Budget:

£16m

Client:

Nottingham Trent University


Sector:

Education - Higher
Research & Laboratories

MTIF Clifton is one of two MTIF facilities maber are delivering on behalf of NTU, enabling fundamental research projects for medical technologies and innovation in the global health sector.
It is a leading edge research facility that partners academia with industry and enables NTU to perform advanced medical research. The two-storey building accommodates laboratories, clean rooms and an extensive range of specialist equipment in order to aid industry with the right resources for its research and development.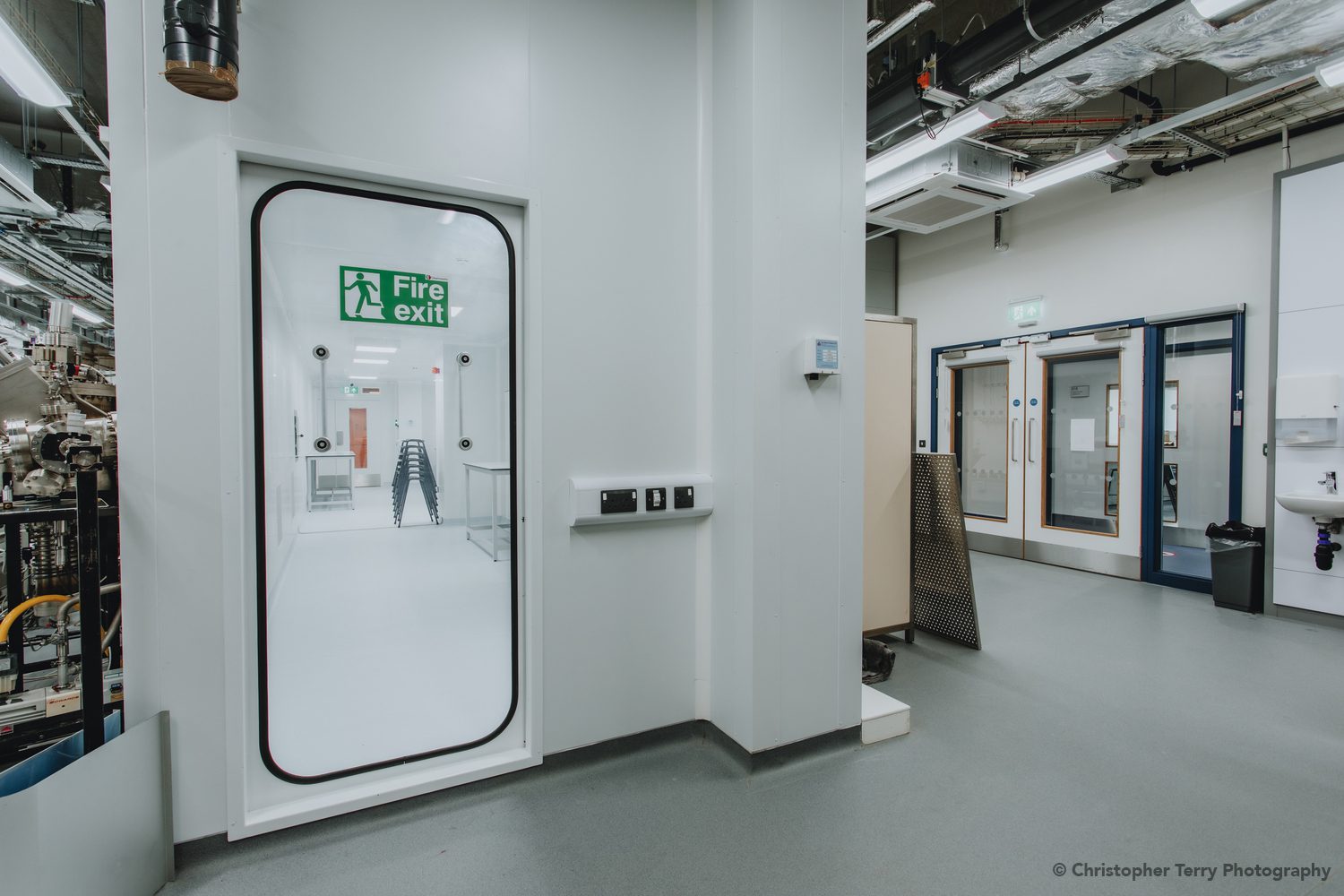 The building's design was particularly complex; it involved the co-ordination of advanced equipment and extensive building services with laboratories that required varied levels of cleanliness and environmental control.
The inclusion of two ISO 6 standard clean rooms, where research will be carried out at the molecular level, meant that the level of cleanliness had to achieve an air quality where airborne particles are kept to a minimum and surfaces ensure dust cannot gather.
Architecturally, the building envelope is predominantly built in a grey brick. The principal facade has piers that form large revealed openings with glazing set within, which creates significant architectural interest when viewed from the A453; the main route into Nottingham. This was important to the University and the Planning Authority, as it is a 'gateway' building that you will see when first approaching the campus.
A double height reception area and first floor 'collaboration' space sit behind a glass facade at the western end of the building. They are orientated to ensure they are prominently visible both publicly from the road and from within the campus.
At the rear of the building, the brick is supplemented by a standing seam cladding, the joint seams aligned vertically to continue the rhythm of the facade.
Photographs courtesy of Christopher Terry Photography.