The new facility for Treetops Hospice Care will house twelve en-suite bedrooms for residents needing end of life care.
Location:

Derby


Services:

Budget:

£3.6m

Client:

Treetops Hospice Care


Sector:

Landscape Architecture
Residential - Care & Social

The building will also included a multi-faith contemplation space and lounge for use by residents and their visitors, as well as nursing support facilities, entrance foyer, office, counselling & meeting rooms, kitchen, storage and the required plant facilities.
Treetops Hospice Care are keen to have a building that doesn't feel institutional, and will not look like a typical clinical building, but it will also need to respond to the landscape of the site. It was important to develop a building design which will be sensitive to its location within the Risley Conservation Area and the Erewash Greenbelt.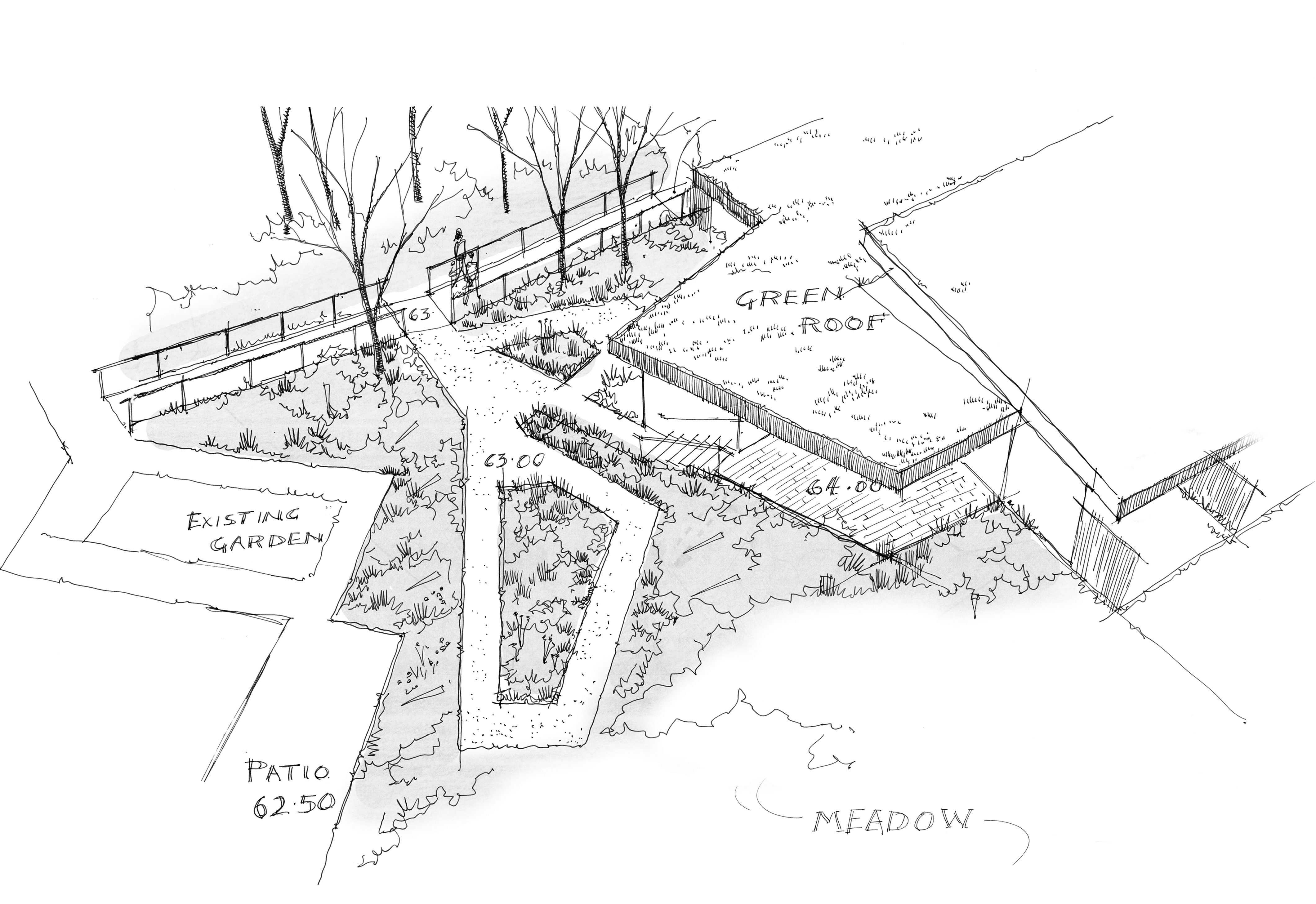 The new In-Patient Hospice building has been conceived as though the field has been peeled back and the new building tucked underneath it. The roof proposed is an extensive planted green roof to reflect this concept of the field continuing over the building.
The planted roof will help to improve the thermal performance of the building. It will also assist with providing additional acoustic insulation to the building, while the mass of the roof reduces noise permeating into the building.
Two materials have been considered for the external walls; vertical timber cladding and local stone. Timber cladding is an appropriate response for a wooded site surrounded by trees. The timber will provide a soft non-institutional appearance and will be applied vertically in response to the adjacent groups of tall trees, while wire local stone filled gabions will provide a contrast to the timber cladding, and define different functions of the building.