Nottingham High Infant & Junior School's new landscape design coincides with their extension, and has been designed to accommodate an increase in pupils.
Location:

Nottingham


Services:

Client:

Nottingham High School


Sector:

Landscape Architecture

Additional play areas have been created as older buildings were demolished and the car park redesigned with the School's extension, providing an opportunity to greatly improve Nottingham High Infant & Junior School's environment.
A new access ramp to the car park along with the separation of vehicle zones and pedestrian routes has greatly improved safety around the school site as well as the appearance.
The formation of the car park incorporates tegula paving to the roadways to match the main entrance design, with tarmacadam to the parking bays and tree planting to soften the appearance of the area.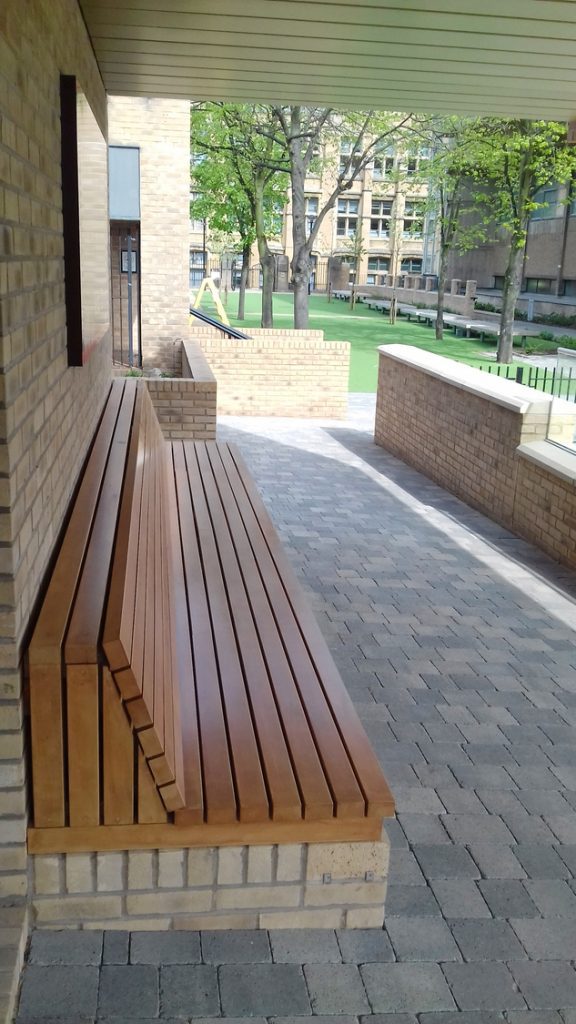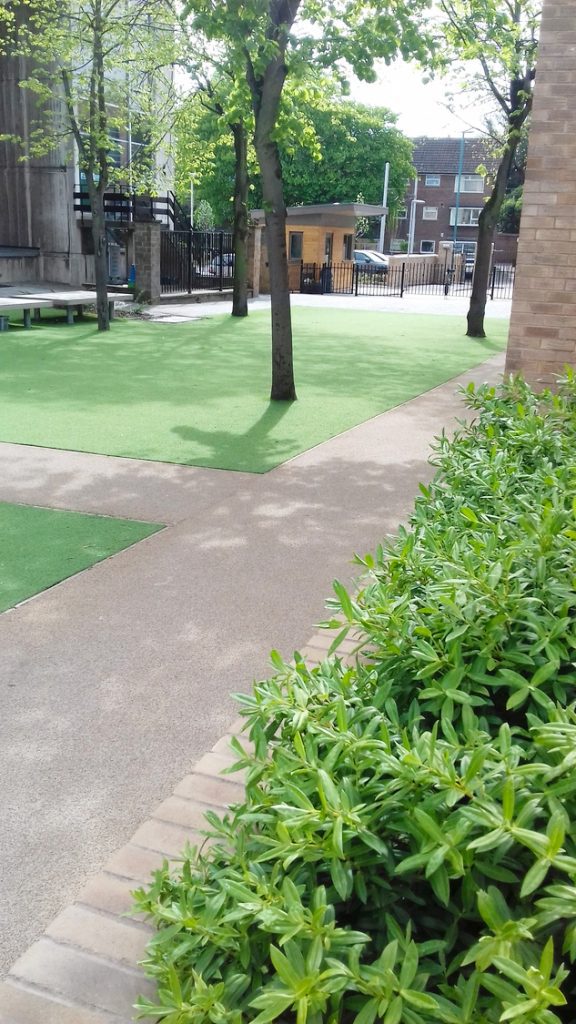 New ground levels have been established across the area, with new finishes, whilst the existing trees were protected during the works.
This new play area, created with artificial grass, forms an attractive hardwearing environment. Adjoining this area new planting beds of dense evergreen shrubs have now become established.
The re-forming of the existing boundary walls created a seated area at low level.
The previous garden area has also been regraded to create an amphitheatre seating area as an outdoor teaching space and extension to the play area, enveloped by contoured natural grass zones. The exposed frame has been built off the upper levels of the stepped amphitheatre, with the roof structure, made of tensile fabric, providing shelter to the seating area below. Dense shrub planting provides a guard against the steep embankments created by the level changes.