A striking contemporary extension to a Grade II Listed building.
Location:

Nottingham


Services:

Budget:

£3m

Client:

Nottingham High School


Size:

1,600 m2 GIA

Sector:

Education - Secondary
Conservation

This challenging project to create a new sixth form centre, IT suite and dining hall, has been created by enclosing a quadrangle within the existing school with a roof covering of translucent ETFE cushions supported on an exposed steel structure. The former car park has now become a vibrant attractive heart of the school, benefitting from the natural daylight afforded from the diaphanous roof.
The sixth form centre is located on mezzanine floors that have been carefully designed to minimise contact with the historic structure. An open ground floor plan provides dining facilities for the whole senior school, served by a new catering kitchen created within the existing building.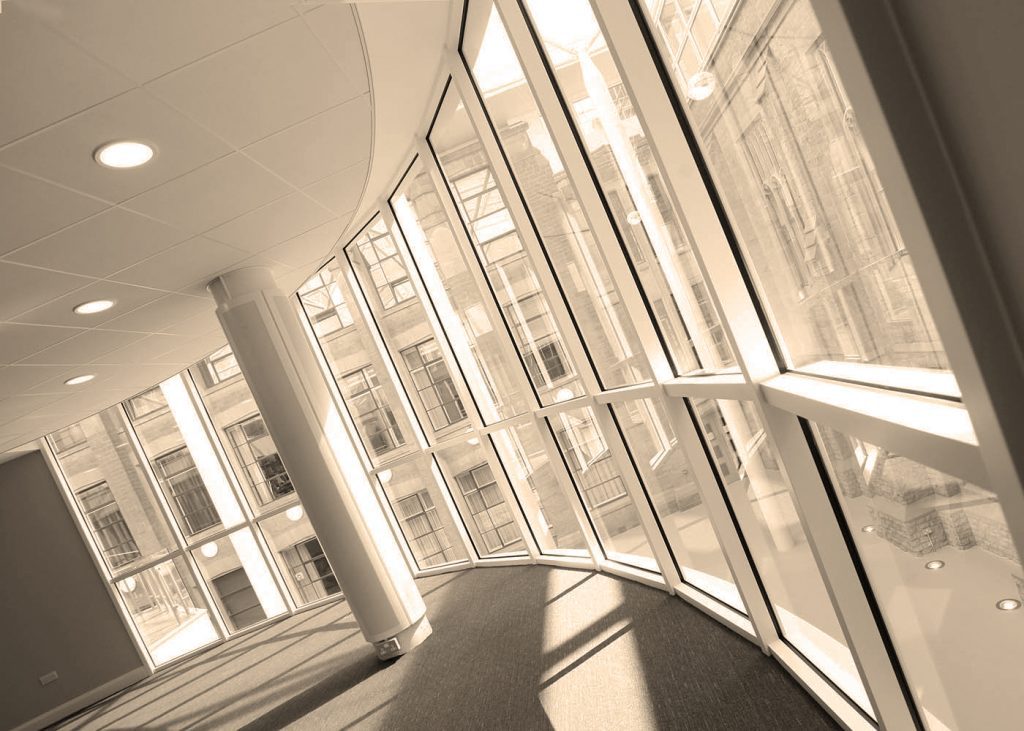 A simple palette of materials of glazed balustrades, white painted walls and structure, timber acoustic boarding as well as the ETFE cushions both contrast with, and complement, the surrounding historic fabric.
The existing buildings remained fully operational throughout the construction process and careful co-ordination between the school, design team and contractor ensured the continued smooth running of the school.
The completed building looks fantastic. The centre offers our pupils the best possible facilities alongside our excellent teaching resources. This is an exciting time for the school.

Kevin Fear, Headmaster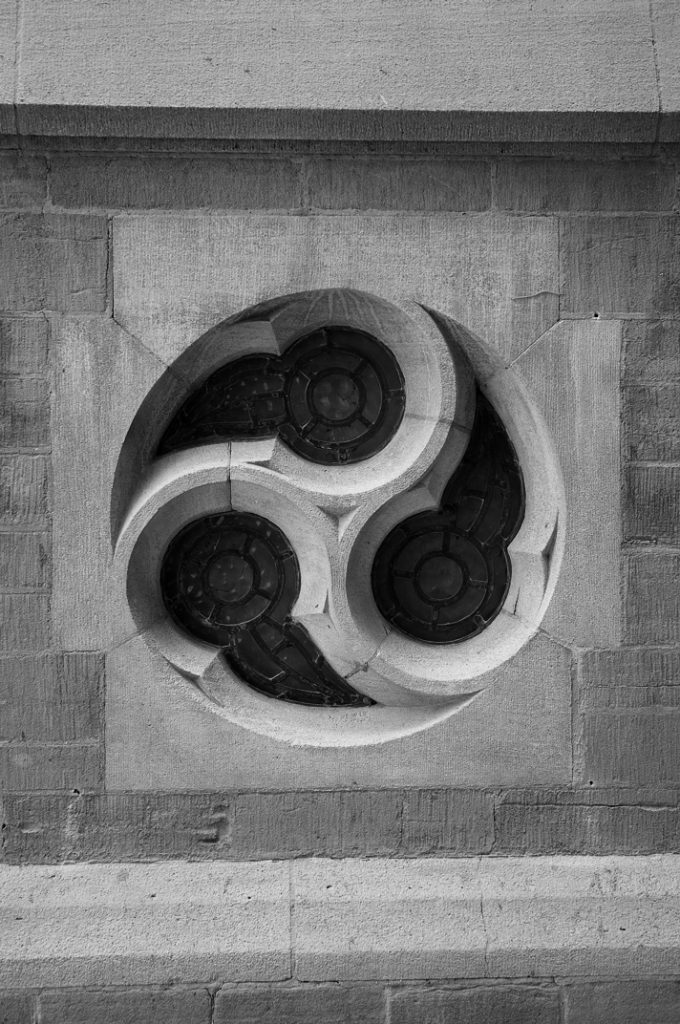 A new combined heat and power unit provides 10% LZC energy for the new development as a condition of Nottingham City Council planning.