The Engineering and IIDRA (Institute of Industrial Digitalisation, Robotics, and Automation) building is part of the ongoing development of Nottingham Trent University's Clifton Campus.
Location:

Nottingham


Services:

Budget:

£15m

Client:

Nottingham Trent University


Size:

4,328 m2 GIA

Sector:

Education - Higher
Research & Laboratories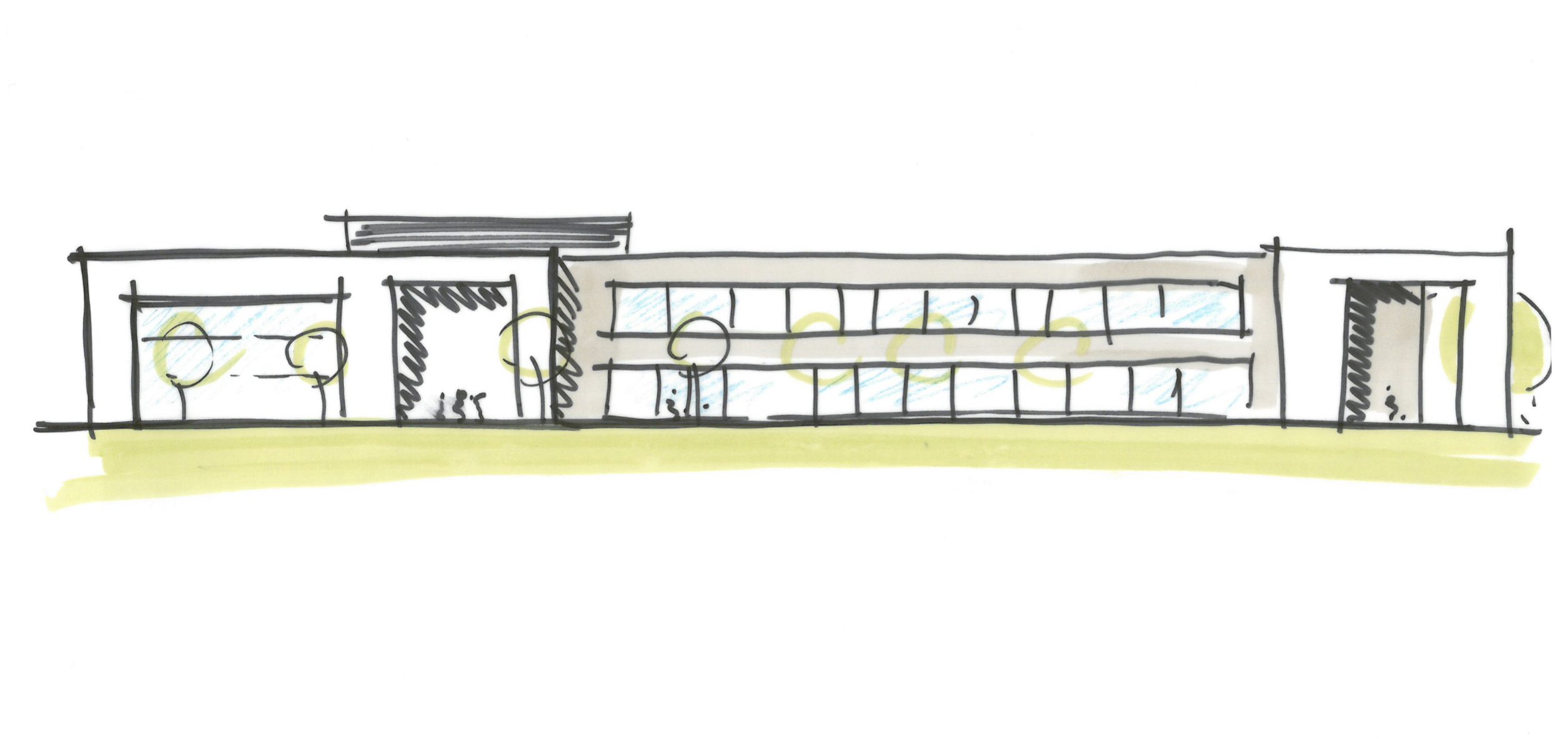 The building is part of the ongoing development of the Clifton Campus, with the accommodation providing a mixture of laboratories, workshops, teaching areas, meeting rooms, offices, technical spaces and support areas.
The building comprises two distinct elements, each with their own user group. As a result the University was keen to have two entrances which would allow each user group to have their own identity within the building. Each feature entrance is cranked to address the respective square/plaza that is adjacent to them.
A simple central corridor divides the plan in half allowing two strips of space along each edge of the building. This methodology provides long-term flexibility for the building with each side capable of being divided into smaller or larger spaces as required, across the building's lifespan. The structural philosophy has been developed in order to facilitate this long-term flexibility which helps to create a building in line with a 'long-life, loose-fit' philosophy.
Each main entrance is highlighted by a double-height opening in the 'bookend' facade which reveals a 'lining' to the opening alongside a double-height glazed atrium space beyond. Lighting elements in the soffit ensure that these spaces are brightly illuminated after dark to create a glowing beacon, advertising the building's entrances in a welcoming manner.
.